So, we've been evaluating ERPnext to see if it works for us and we have run into an issue. We are running it on aws using the bitnami image.
We create a payroll slip with 3 employees. We submit the slip, then we hit submit salary slips and initially received an error because wkhtmltopdf wasn't installed. So we installed wkhtmltopdf.
Now when we select submit salary slip, it takes forever and finally gives us the attached error.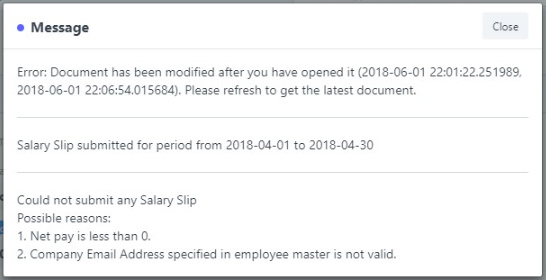 Now, if you go into salary slips and check, the three slips are changed to submitted status, but if you click into them, 2 of them are now in paid status.
No idea where to start. I can already confirm that net pay is greater than 9 and email addresses are valid.