Problem
After successfully restoring a site in docker, the Prepared Report processing queue has stopped working. When we try to generate a new GL (queues a report Prepared Report), it hangs in the Queued status.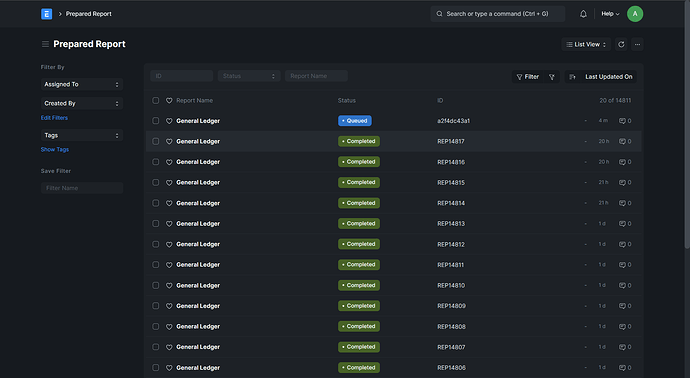 CLI Pending Jobs
In the CLI, bench show-pending-jobs is empty.
Scheduler
All 3 workers show as active.


Versions
ERPNext: v14.23.3
Frappe Framework: v14.35.0