I got stuck while creating a Purchase Invoice when I noticed Total and Net total.


The sum of all amount from 3 items is in total but the net total seems to be a little less than total.
I tried to explore and find where that difference is coming from and found this in item details.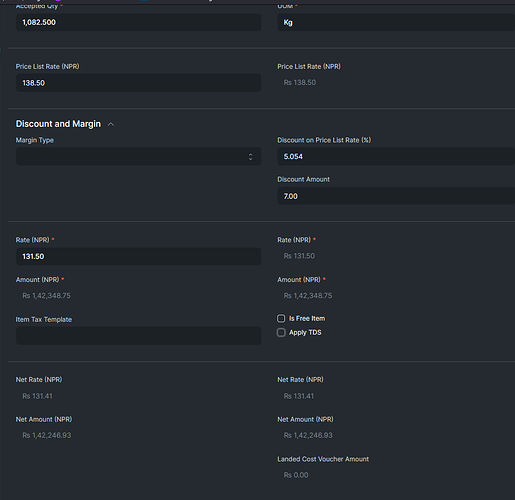 I understand Price list rate is the base price or marked price of an item/default rate. The rate is the actual rate offered to a specific PO/customer, etc.
I believe the discount is adjusted to accommodate the change in price list rate and actual rate.
I am not able to understand the use of net rate and how it is calculated.