Hi Guys
I have a custom print format for Quotation with a simple need, just add to sections with a paragraph before the item list.
So far I create the custom print format, create the two new sections and put inside an "custom html" with a "p" tag but al the newlines was removed as you can see below

The custom print format is here

and the html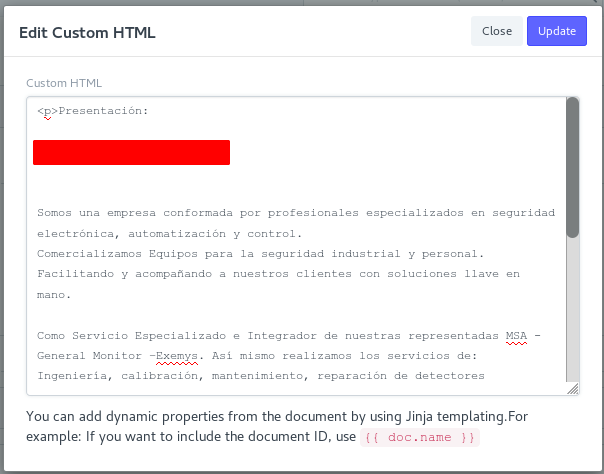 Someone can help me?
Best regards and thank you in advance.