I have custom print format for Payment Request, when i select it and click Print button it will show an error: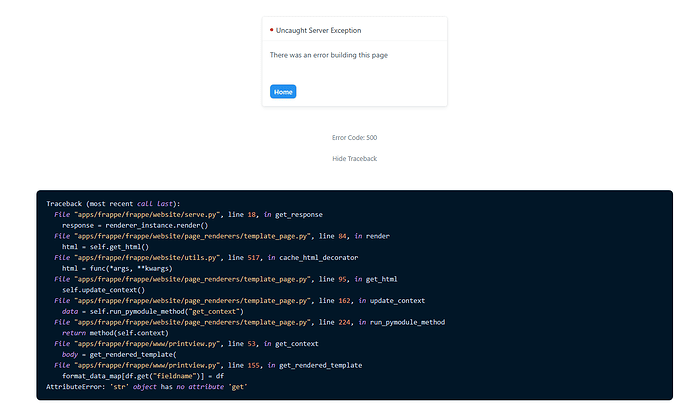 I also tried alternative way by replicating "Standard" print format and straightaway click Print button using the new print format. It is also showing an error.
Anybody can help to solve my issue?