I have created a DocType "Cycle" as shown in picture.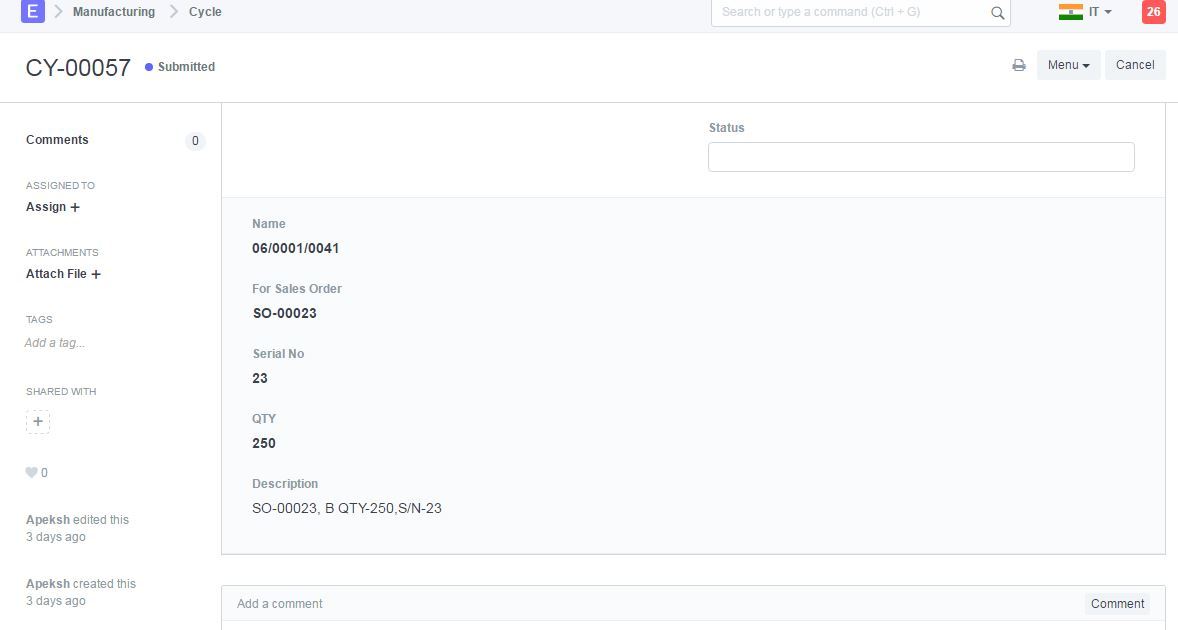 All production orders will be linked to this documen.
How do I achieve my production order to depend on this document as not to exceed the qty of production order than cycle qty.
I know the logic as follows
 if production order qty > cycle qty
 print ("Check for qty")
 else if (Cycle status=stop)
 print ("Cycle is stoped")
 else if production order<=cycle qty & to be produced qty for sales order <= sales order qty
 serial no=serial no+1
 sales order qty
 allow for creation

I am thankful for help.