Hello everyone,
Hope you are all staying safe and sound!
Here is the webinar recording on how to publish your Frappe App on the FrappeCloud Marketplace.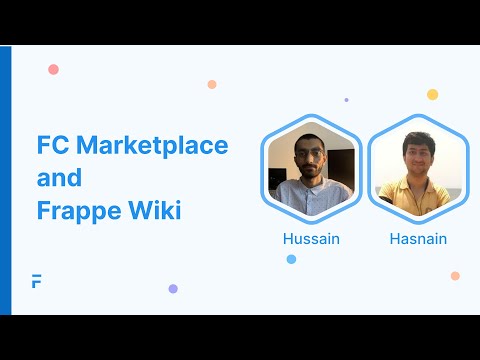 –
Earlier announcement of the webinar.
I hope you enjoyed the ERPNext Conference held last month. In this month's webinar, we will be showcasing how you can contribute to ERPNext and to its ecosystem.
It will be held on Thursday, 9th December 2021 at 3 pm IST.
Topics:
Publishing a GitHub Frappe App to Frappe Cloud Marketplace by @nagariahussain .
How anyone can simply add, edit & modify ERPNext Docs. This also covers a demo of our newly baked Frappe Wiki App by @Mohammad_Hasnain
To join the meeting, click here . Speak soon.
Passcode (if req): 294015
Regards,
Harshit.