Hi All,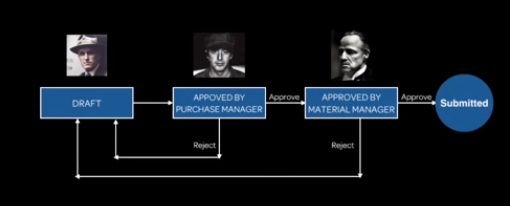 Based on this screen shots i have created the screen shots and it works correctly.
When changing the flow it shows the errors. The creator can also reject the P.O.
But while rejecting it show the confirmation.


This is the flow which i need to implement in the purchase order Approval.
This is what i have tried and it shows error.
Please Help me to execute it.