Hi, i just need some confirmation at email alert setting.
Lets say i want to send the email on the same date from date field in the doctype, what option at send alert on should i select?
Attached is the alert on selection.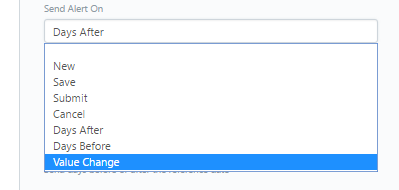 Currently i have set send alert on at Days After and set the Days Before or After as 0. Will this work?
Thanks for your help.