Recently we have found some major issues in offline POS, issues like keeping data in localstorage, server side validation, searching of customers and items in the cart etc. To fix this issue, we have reintroduced online POS.
---
To access online POS, disabled field Use POS in Offline Mode, reload the page and goto pos

Features of Online POS are as below
How to add item in the cart, numpad to change qty/discount/rate of selected item

---
Payment using Numpad, print and email functionality

---
How to add serial no in the cart

---
---
Indicator for stock availability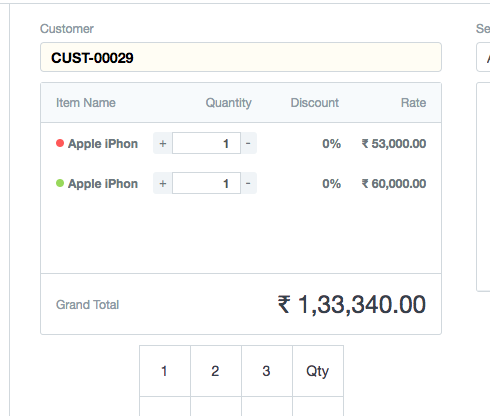 Currently this features is available in the develop branch and soon we'll add into master branch. You can also check the online POS features in demo.erpnext.com , Kindly share your thoughts on the online POS.