Dear All,
I know this matter is really over-flogged but I really need your help. We are having an issue with user access to employee master records.
This user (Abigail in the screenshot below) is restricted to her employee master record only.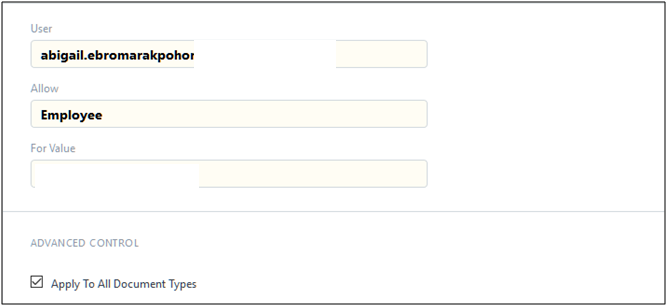 I have linked her employee master record to her user account (see next screenshot below).


However, when we checked the VIEW PERMITTED DOCUMENTS in the USER PERMISSION screen, we realize that while this user (Abigail) can see her employee master record, she can also view another user's employee master record (see screenshot below). In fact, not only Abigail, other system users can see the 2nd user (Noah) as well.


PLEASE HELP. THIS IS URGENT.