According to current transaction process every sales transaction happens against sales invoice of a confirmed order in ERPNext and transaction logged in to respective account heads . Here is the process as I got in Doc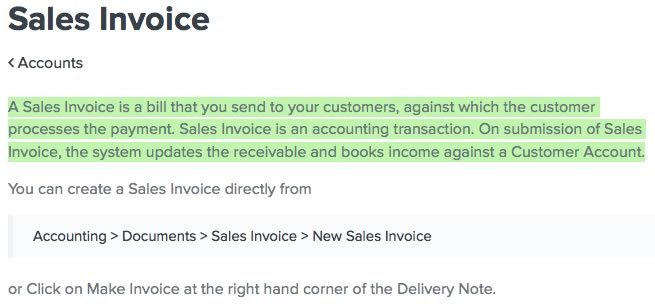 When selling service items it takes time to deliver it after getting the sales order , before delivery client can made payments in several stage. But until we deliver that item the sale will be UNREALIZED . In current process when we sale anything and place invoice here are the accounting entries
If I sale a service package of 50,000 to a customer which will took me 1 month to deliver and rise invoice of 50,000 to the customer:
Account Receivable - (Dr) 50,000
Cash - (Dr) 10,000 (Advance)
Income - (Cr) 50,000
but according to our business until we deliver it to client sale is not realized and transaction will not log under Income head , rather than that it will be logged under a liability account called unrealized sales.
According to accounting coach
revenue recognition principle
The accounting guideline requiring that revenues be shown on the income
statement in the period in which they are earned, not in the period when
the cash is collected. This is part of the accrual basis of accounting
(as opposed to the cash basis of accounting).
So I want my transactions to be like this
Accounting treatment – e.g. package @ Tk 50000 with booking money paid of Tk 5000
Cash/Bank Debit 5000
Account receivables (Debtors) Debit 45000
Unrealised Sales Credit 50000 (Liability account)
Step 2: Partial payment received from client
Cash/Bank Debit 20000
Accounts receivable Credit 20000
Step 3: Final Accounting treatment for the package sale
Cash/Bank Debit 25000
Accounts receivable Credit 25000
Unrealised sale Debit 50000
Income Credit 50000
What is the best way for this scenario to achieve this?
Here is an article on this Revenue recognition principle