Hi,
I'm trying to change the way my invoices are printed and first I want to disable printing the item description.
If I disable the description field in the items table like this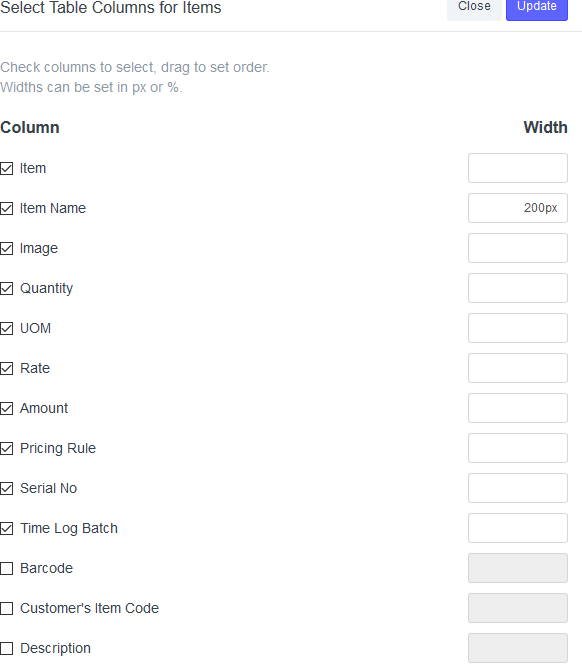 I lose the whole description column including item_name and item_code.

Any ideas how I can fix that?
I've tried setting in customize form various options for, print hide in the corresponding fields and always end up with the same result. Either I show the full description including the other fields, or all the fields disappear.
I have no clue where to look at. Any help is appreciated.