Hi Guys,
I have been through the video tutorials and also read about Education module in ERPnext.
I have a confusion in mapping my school structure to ERPnext.
Below is my structure. we have different Division for Boys and Girls then these are divided into Classes (Program) but since, student strength is large. so, we divide a class into Sections.
(this is quite normal in school's prospective).
A Class would have same courses, irrespective of whatever section we have.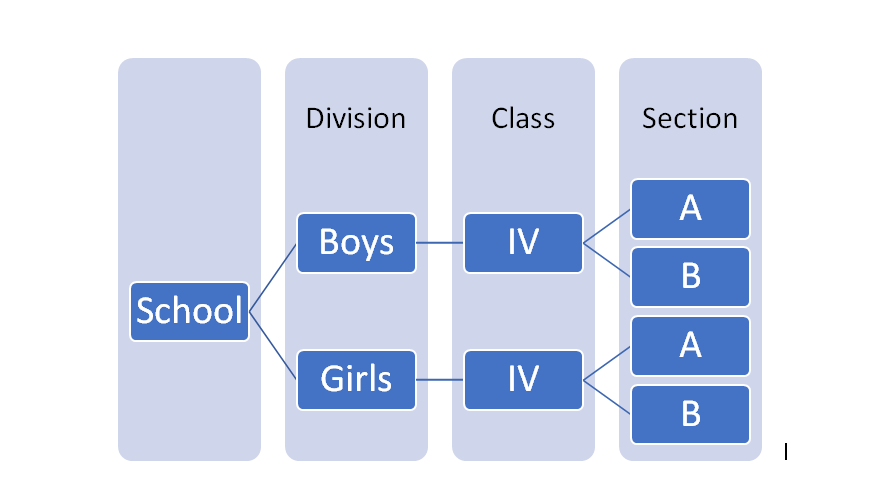 I don't think, there is any provision to make Divisions in ERPnext. So, i may use Division-Program as my program name.
is it correct to use Student Batch as my Division
Should i use, Student Batch as Section!
I don't know, how can i add section in ERPnext. Any idea !
I saw student Batch and Student Group but i dont understand, how it can fit my model.
Please suggest me. so, i may push it further.
One approach i have in my mind
I can make Program as
Boys_Class_1_A
Boys_Class_1_B
so on
And i may group all students together Boys_Class_1_A … Boys_Class_1_F as Student Group (Boys_Class_1)
But what to do with Sudent_Batch ! is it possible to ignore Batch throuhout the system !

One more structure i was thinking is
I can make Program as
Boys_Class_1
and then i can make Student Groups in Program Boys_Class_1
as
Student Group → Boys_Class_1_A
Student Group → Boys_Class_1_B
Student Group → Boys_Class_1_C
Again, i dont know, what should i do with batch