Hi,
Can anybody tell, how can we mention the Ship to and Bill to Address in Purchase Order?
Hello we are also stuck in the same situation
the page given in the link also not opening
Can anybody help us in the same regards
Hi,
on the print of the Purchase order we have only field of ship to address insert
we need bill to address also on it along with it. refer the snap shot as below
this print taken from Tally erp9 we required all three fields invoice to
ship to & Purchase order to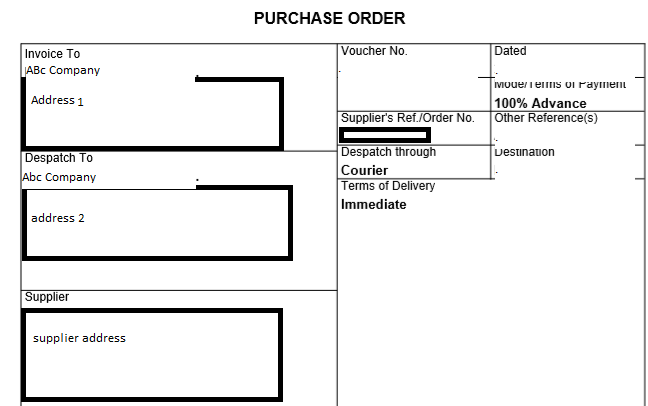 If any member has created a print format then please paste the code here.
@Abhijit_undre if you don't get any response then please engage a developer to create format to your liking.