Hi ,
Im running a fresh installation of Erpnext v14,16.
Also on 14.12 same issue.
Anybody successfully syncing old order from shopify to erpnext v14 .
I get a success but no old orders pulling through. Current live orders sync 100%.
I also have this "migrate from old connector " queued forever and never changes status.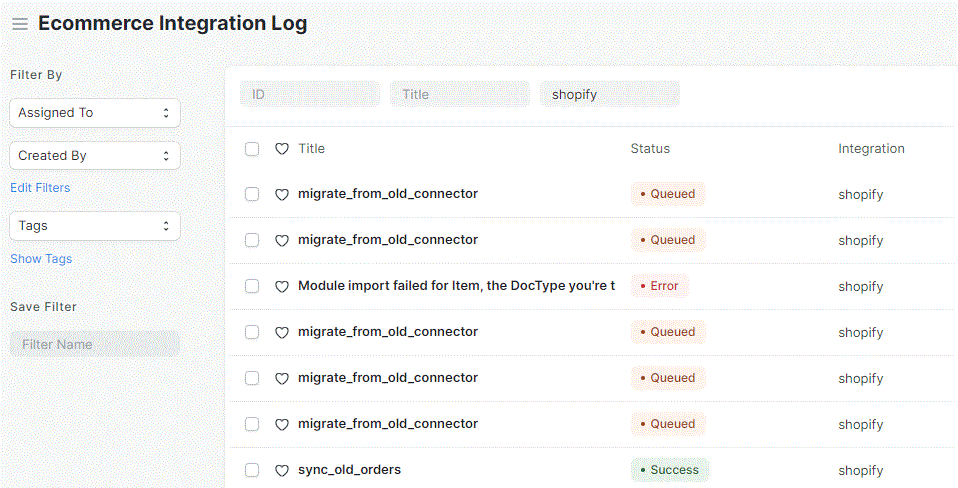 Any feedback appreciated
Thanks