After difficulty getting ERPNext installed on CentOS7, I am trying on UBUNTU. On UBUNTU I had no problems. Site was up and running perfectly after using install script. I then installed and setup OpenSSH. After that I get the: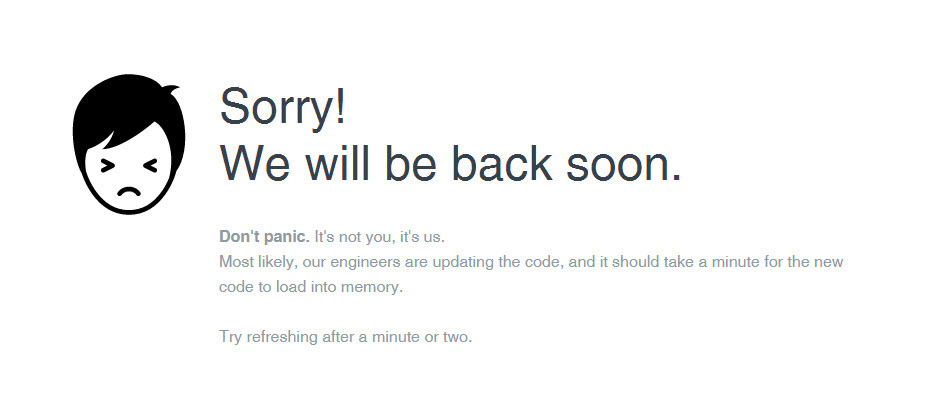 Sorry!
We will be back soon.
Don't panic. It's not you, it's us.
Most likely, our engineers are updating the code, and it should take a minute for the new code to load into memory.
Try refreshing after a minute or two.
Not sure how to enable error reporting to find out details.
I could set up my virtual machine and try again, but I'd rather learn how to tackle these kind of problems.
Anyone have any input?