I am running a self hosted manual install instance with erpnext v 14.26.
Sometimes I cannot access my server at erpnext.example.com. I get this browser error.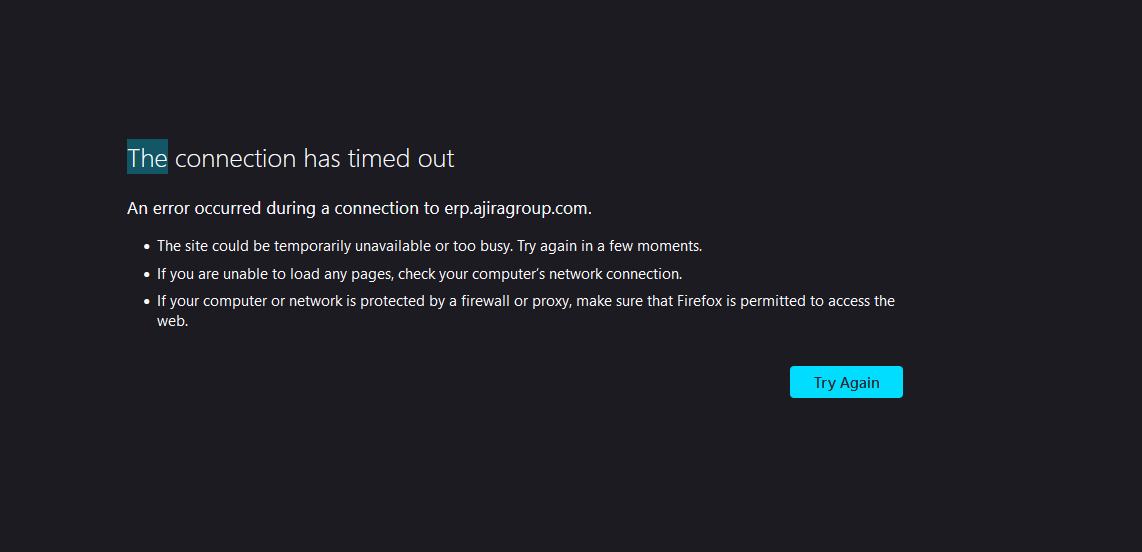 Strange thing is that this error occurs only when accessing the site via wifi/lan. If I switch to mobile data, the site works just fine.
I assumed this was an problem with DNS or ISP. But we are having this issue at multiple locations (with different ISPs, of course).
Is this somehow related to ERPNext or is it a server problem ?