Hello there,
Setting up the company there is a need to have Default Payroll Payable Account defined linked to one of the accounts in the Chart of accounts.
Reading several other posts on the forum I have learned that this account should be a Liability account. I get that it might be like that but… here in Portugal it is not.
Very brief intro:
Chart of Account main classes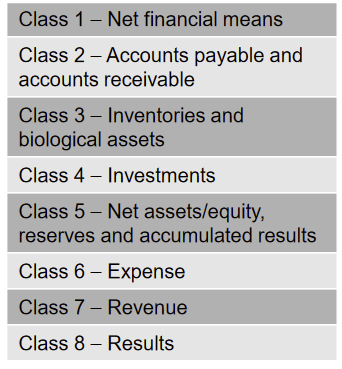 check source for additional info: Multidimensional Chart of Accounts: The Portuguese Experience
The Account Group Types are:
Asset
Asset
Asset
Asset
Liability
Expense
Income
Liability
Well the issue in this particular post is that payroll accounts are of class 6:
See extract of my COA from erpNext's accounts list in the reply of this post as I can't yet put more than one embedded image in posts.
Translation is:
6- Expenses
63 - Expenses with personnel (workers, staff, directors, etc…)
632 - Personnel salaries
68 - Other expenses
682 - Ready payment discounts conceded
686 - Expenses in the remaining financial investments
6863 - Differences in unfavorable exchanges
etc…
This begs the question:
"Does this mean I can't do payroll management in erpNext for Portugal?"
Thank you for any clarification.
P