Hi all
I am new in ERPNext witch i'll used in our institute,
i download Virtual Box for Erpnext -production under ubuntu 14 ,
i run the Virtual Box Erpnext-production and login with username:"frappe" password:"frappe".
i set IP of the Host 192.168.2.1 and IP of gust (VB ubuntu) 192.168.2.10 and i test the connection with ping witch was right as shown here: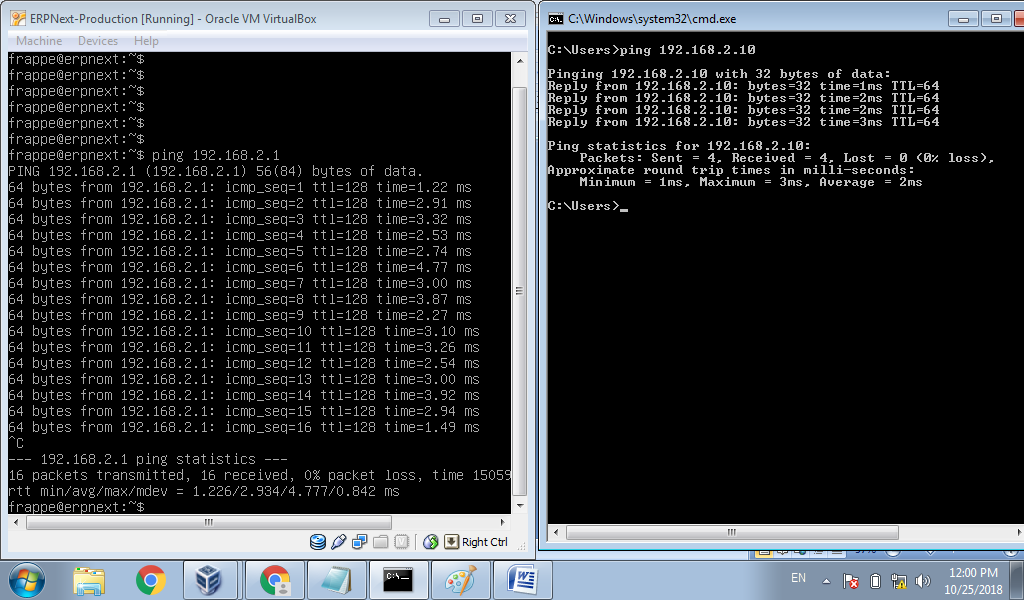 Than i access ERPNext form Host Browser by call 192.168.2.10
and i login with username:"Administrator" password:"admin". Than is start Setup Wizard as shown here:
But it's stuck with "Setting up" stage till Request Time out message appear.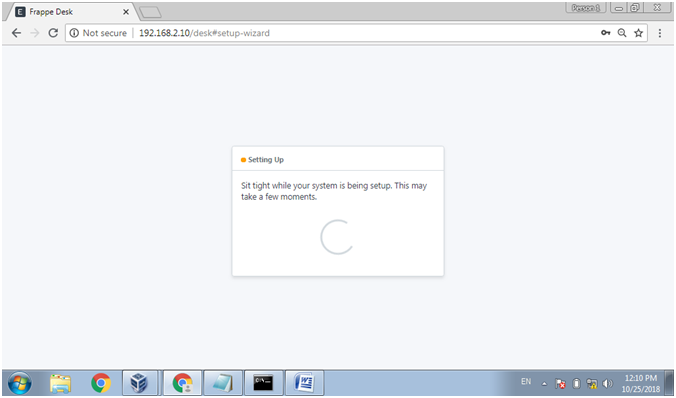 i repeat it many times but i got the same result "Request Time Out" message.
Please,Could anyone follow my steps and tall me what is problem?