All
I am running pretty current code: ERPNext: v9.1.6, Frappe Framework: v9.1.8. I upgraded last week.
In v8, when I would edit the old student batch record (that has now been moved to student group), I would get a type ahead on the search box when trying to add a student. Now it is not working.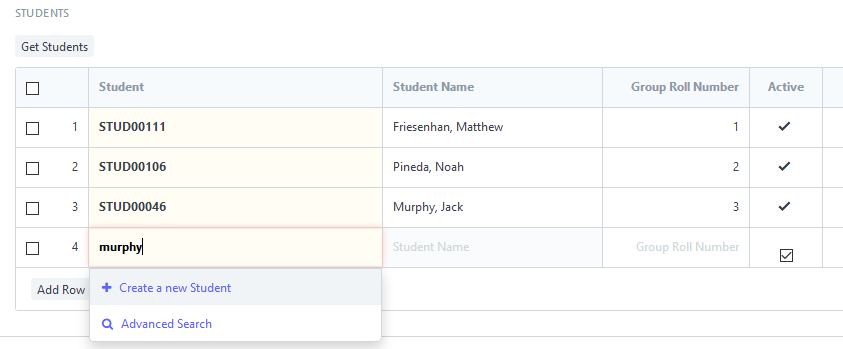 I noticed a "Get Students" button and when I click that I get "no students found" message.
Anyone else getting this? Trying to determine if its a bug or not for git.