ERPNext documentation says:
If you want to cancel a subscription at the end of the present billing cycle, check the 'Cancel At End Of Period' check box .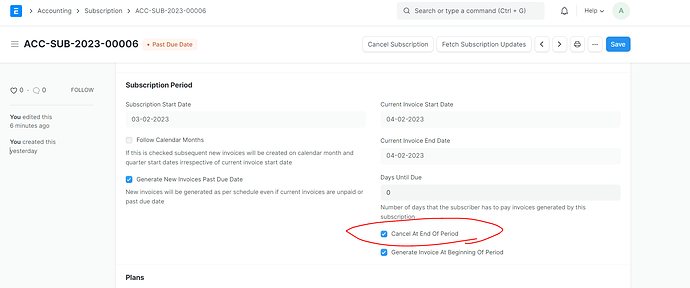 I have tried raising daily subscription (daily invoices) and invoices are raised daily correctly. However even if I check this checkbox, the subscription is not cancelled automatically ?