Hi,
I have a question about this scorecard process.
I have some suppliers that do not deal with me very often, but that I need to evaluate, due to regulatory requirements.
How can I test this supplier only when there is a delivery or relationship with him?
An example below: The supplier X had some transactions with my company only in months 1,2,4 and 7. The system is actually generating these scores: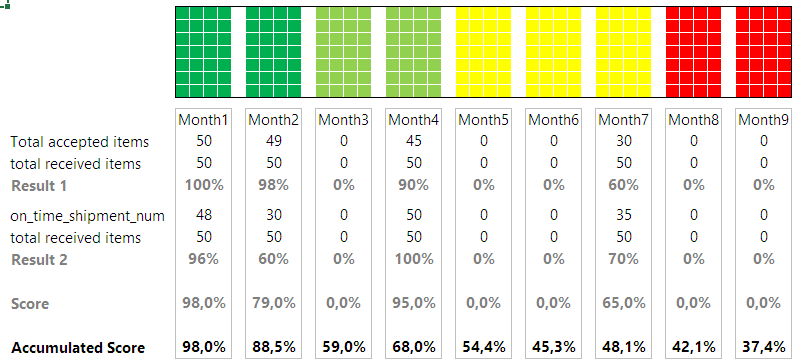 Instead of test only the months that really exist some purchase:
How can I change my weighting_funcion to allow this math?