@Sanath_Udayawansa2 Currently, the company setup is working fine, could you suggest steps or a screenshot of the console log to replicate the setup issue.
@Sanath_Udayawansa2 this issue usually occurs in case of shortage of resources. Could you try checking on system load and RAM usage? less RAM is more likely the cause.
I will try and let you know
can you confirm that solved your issue?
yes I have 16GB ram, 400 GB ssd and 6 core procesor
still getting this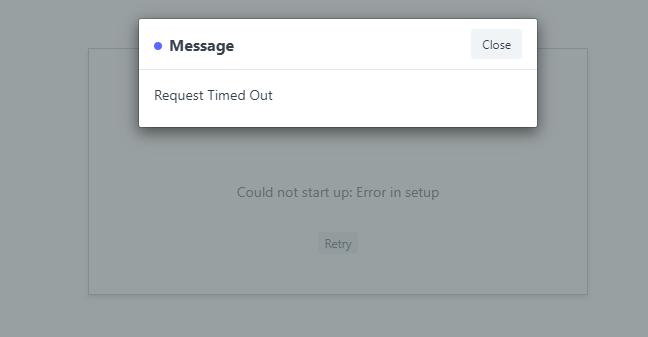 I have set
bench config http_timeout 6000
and worked fine.
i need more explanation for this please
By any user * root Or bench user )
and in bench directory or what ??
Because i got this error
syntax error near unexpected token `newline'
Explain me more about the problem.
does @Sanath_Udayawansa2's solution work for you? if not, try with a larger timeout or open a new discuss thread