Hi
ERPNext: v12.26.0 (version-12)
Frappe Framework: v12.23.0 (version-12)
I have read a few posts and articles on the time-zone of ERPNext and read that the server
time-zone should match that of ERPNext.
It seems that I slipped up in that i did not do that. I haven't noticed anything that should
alarm me … al my transactions are date and time stamped correctly. And I have been working
like this for a few months now.
I can change it … no problem … I am just wondering if I stand to loose any data ??
My server time info is as follows…
( The output of timedatectl )

At the time that this screen shot was made it was 18h34 here in South Africa (UTC+2)
Here is my server LOCALE settings…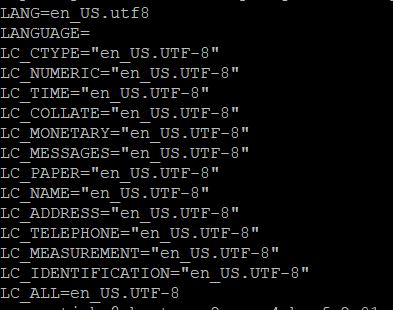 Could someone please offer some advise. It will be appreciated.