Howdy
I am wanting to setup a workflow on the Timesheet document type to enable an approval workflow very similar to that of the expense claim document type. Here is the workflow document I have setup: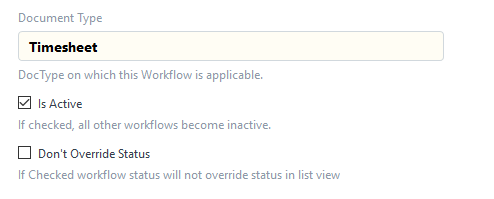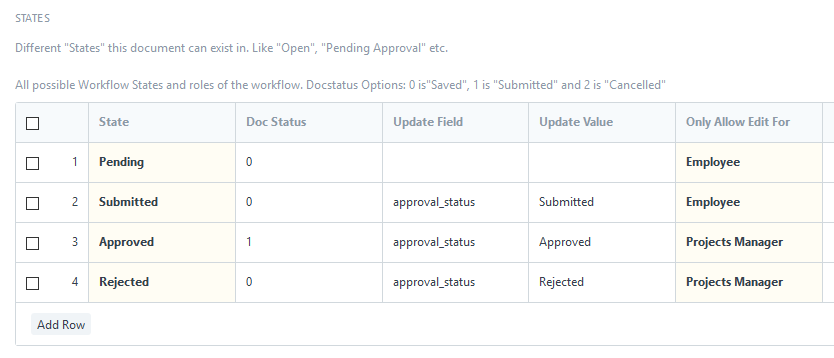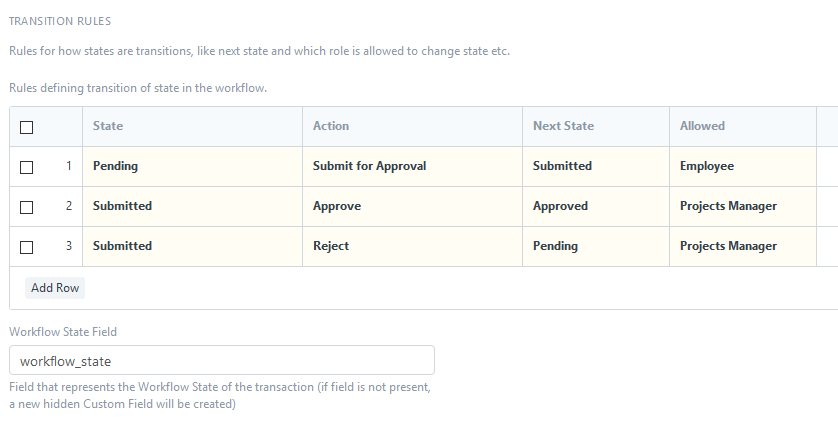 I customized the form and added the "approval status" field. I also added a "timesheet approver" link field to the user document.
Here are my questions/issues:
The timesheet approver field is not filtered to only show those users with the project manager role, but instead shows all users. Right now my workaround is to set the default value of the field to the person who will approve timesheets, but this is not really scalable. How does ERPNext do the filter in the expense claim document? I thought it was off of the workflow, but apparently not.
When a sample timesheet is rejected, the workflow status is going to rejected and the document stays submitted and I cannot cancel it. I have setup in the workflow to set the status to pending and it works this way on my expense claim workflow, but for some reason is not on timesheet. Any ideas why?
Approved documents cannot be canceled and deleted. There is no way to clear out my tests that I can find. I understand that once a TS is associated with a salary slip that it can't be deleted, but right now that is not the case.
Thanks in advance