Total Column goes off in Reporting if you use any filter in reports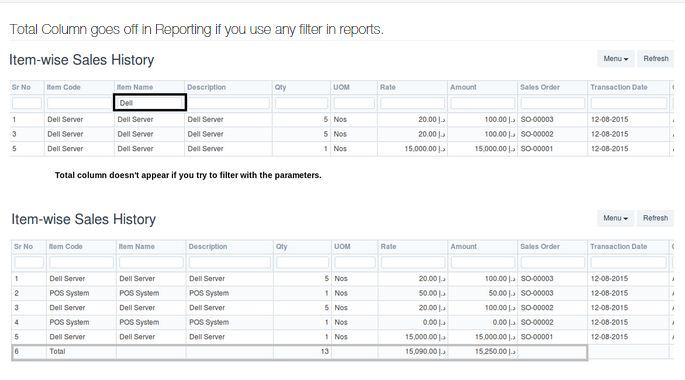 The filtering is just client-side filtering. It does not recalculate automatically.
How we can have this functionality .Or any workaround to achieve this functionality .
@arunepillars this will need fixing at the framework level. Can your customer sponsor it?