Hi,
I still have problems with translations on website part of Frappe framework, it doesn't work because the _messages dictionnary is always empty.
Here is an easy way to reproduce it :
Configure ERPNext in language <> en
Go to login page
Enter bad credencials
Validate
Result : "Invalid Login. Try again." is not translated but it should because __() function is used and translation is present in the translation files.
401: get_error_handler(__("Invalid Login. Try again.")),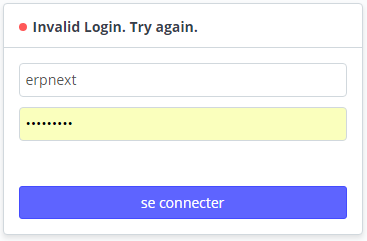 I already entered an issue in April, but I've no answer for now and this bug is really critical because translations are essentials for production websites and it affects all pages with javascript, that is to say almost all.
I would be glad to fix it, but I would like to know how and when this dict must be populated ?
Here is the original github issue :
https://github.com/frappe/frappe/issues/3119
Thanks !