Hello Community,
At Frappe, for the past year, we have been working on a project very imaginatively named Frappe Cloud.
Frappe Cloud takes all the hassle of buying and setting up servers for hosting so that you can focus on your business.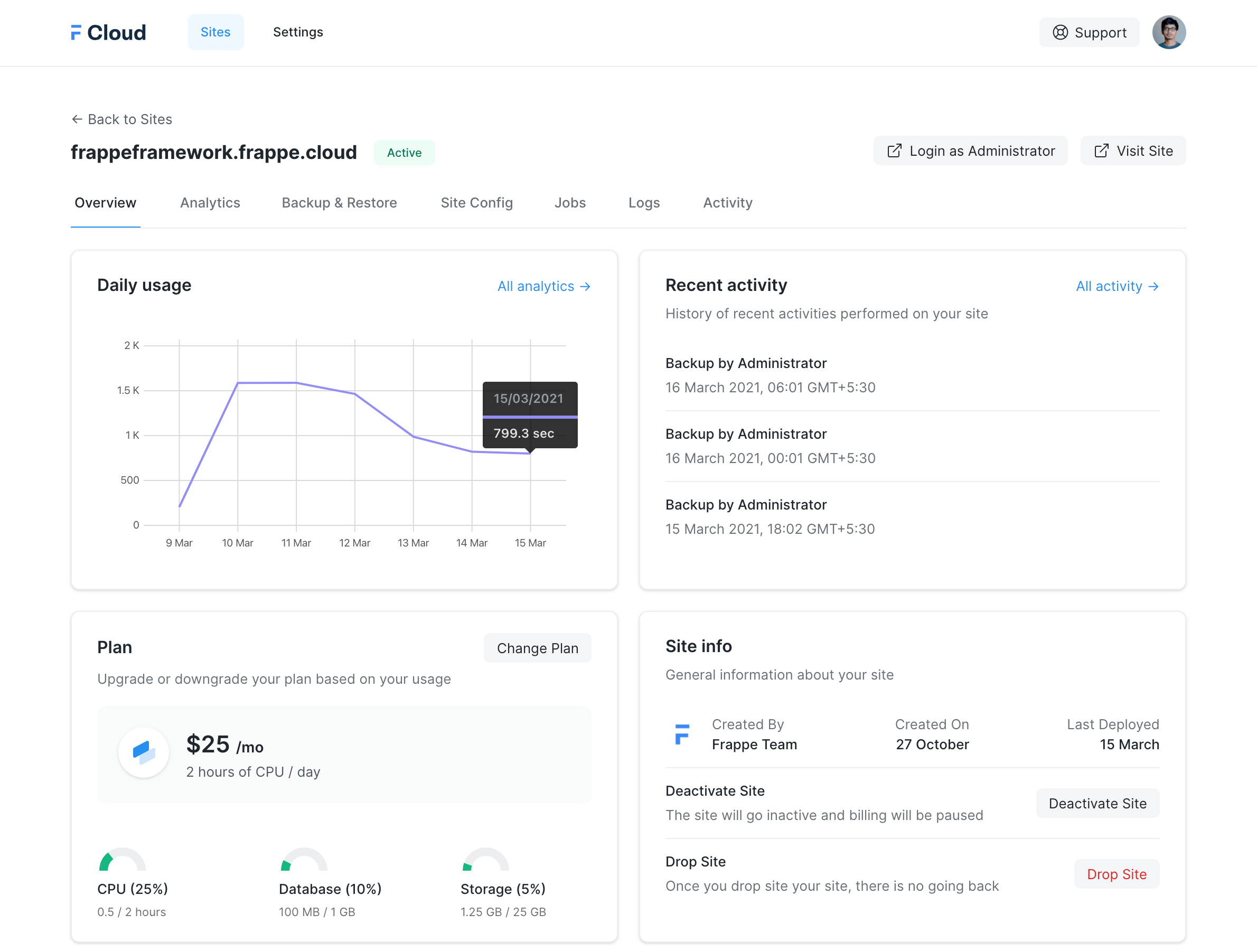 Please visit our website, get started with your own managed Frappe/ERPNext instance. We are also offering $25 in free credits.
And as always, remember to Support Open Source