I have my Quotation Form, and i add a item to Quotation Item, and im not able to change the field "Costo Unitario" (price_list_rate).
I Have some products without price, so i have to add that product and set a price in that "costo unitario" field. But im not able to change the value, the field is disabled.

If I open the Edit Grid, Im able to edit the field, but not in the small table view.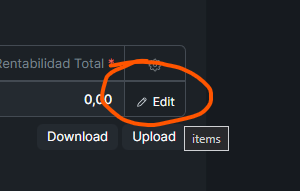 So… i went to my Quotation Item DocType, and i wanted to UNTICK the "READ ONLY" field.

and i couldnt, a error message comes…


Im Logged in as Administrator.
Thanks!