hey everyone…i woukd like to ask about the steps to download the new update for erpnext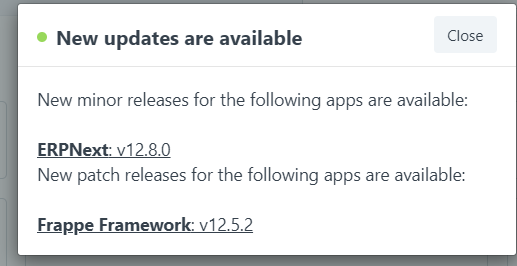 What branch are you currently on?
Really easy actually. You log into your server using SSH, cd into your bench directory, and run bench update.
I mean, anything could happen so you really should make a backup first.
actually i dont really know that…is there a way to know it?
At the top right corner of the screen, click on the Help link then on the About link to show the current version and branch