Hi,
I'm working on v7. I am trying to use frappe.msgprint from my custom python code.
However, I am faced with this error on my console: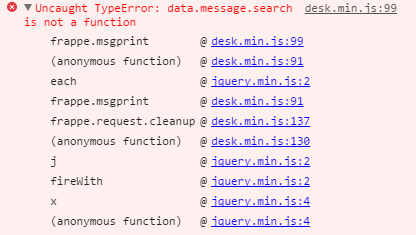 This only occurs when I am printing a variable with an assigned value.
If I were to do a simple frappe.msgprint("hello"), there are no issues.
Thank you for any help.