Hi all,
Updating my erpnext to the latest version 11.
I am getting the below error at the end.
Tried to install the yarn with 'npm install -g yarn' command and was successful as below

Tried to run the 'bench update' again and getting the below error.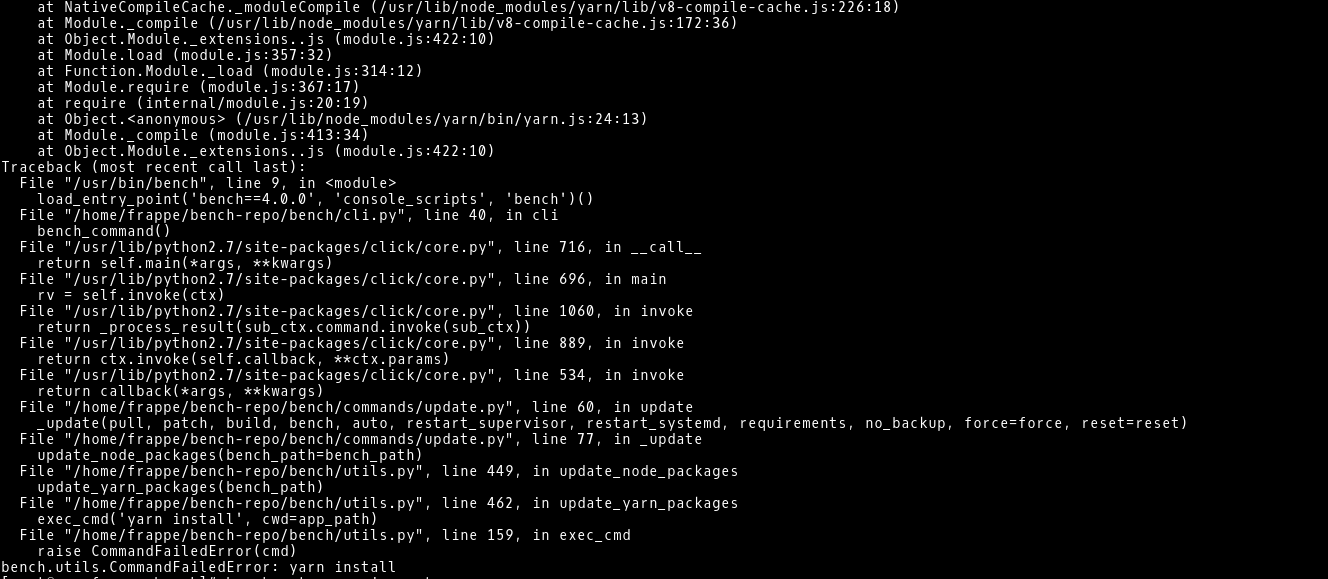 I am able to loign to the erpnext with the latest version. But, many features are missing like 'print format builder page is blank', 'print to pdf is not opening the doc in new window', etc.
Please help to resolve it. Thanks
KR Fasil.