Wow, that looks awesome! I'm looking forward to test the new features as well as the enhanced look and feel! This is a great step forward, thanks a lot!
Good job

Wonderful. Keep up the good work!
You can already test it all. You set your branch to develop and upgrade.
The new dashboard are definitely a game changer.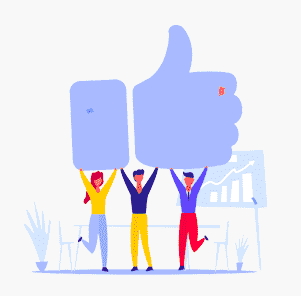 Thank you very much for your tremendous effort. We are fortunate to have an innovator like you amongst us. Excellent work !!!
Thats awesome. I have tested the beta versions already and was very impressed with the great new UX.
Great Work

Nice…


Checked out rebrand-ui branch, it's there.
F*cking beautiful!!!
How freaking awesome!!! Frappe FTW!
Stay safe.
This is amazing. ERPNext people are doing great!
I am currently still discovering ERPNext. I must mention these two points. ERPNext should have:
The ability to create more than one invoice per Sales Order (when the client is paying in installements).

The ability to log Operational Expenses that are not related to Items in a more straightforward way (surely not through manual Journal entry), like creating a payment entry.
These two things are common in most SMEs. So I hope they are included in the new versions.
My company is still new, however I can share a sponsor of those two features with others.
Hm, I have already in my Dev-Environment 13-beta4 up an running, but there are UI styles in the video shown, that I have not found, yet… But let's see

Hi, I'm on the ERPNext: v13.x.x-develop () (develop) branch updated today, but I'm still seeing the old logo:
Same here. I see new-ui branch though. Did your try that?
Great job !! Any estimation or plan date to release the V13 as production ?
The new design is not put out on develop branch yet.
Nice promo. Already testing v13.
Maybe not much but would be great that all videos teaching comes with English subtitles to allow us translating to our languages… if not mistaken the translation stays on YouTube correct?
As reported this is the branch for checking the new UI. (I have not checked it myself though

)
I was not able to see any changes even after switching to this branch. Anyone else experiencing the same issue?