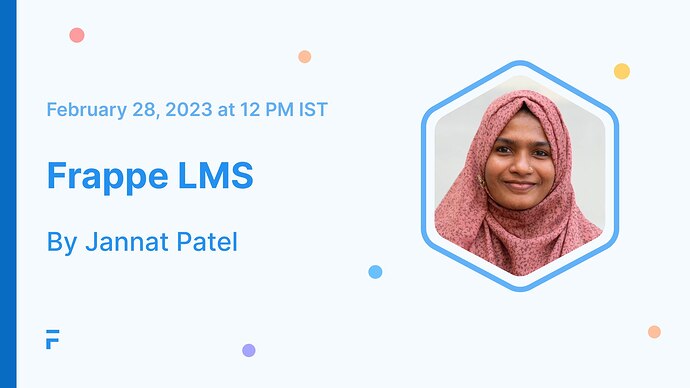 Hi,
This month we are conducting a webinar on the Frappe LMS app.
If you are a company that wants to educate its users about your products and their minute details?
OR
An organization that wants to improve the way you internally train and onboard your employees?
OR
An Educational Institute that wishes to have all your curriculum content in one place where your students can refer to it anytime they want?
If yes, then Frappe LMS is for you. The app will help you create online courses and eases the way you share knowledge with others.
Join us for the webinar on 28th February 2023 at 12 PM IST and watch the magic take place.
Some of the topics that shall be covered in this webinar are:
Introduction
Setup
Creating a course
Adding chapters and lessons
Creating a quiz
Creating an assignment
Future Plans
Frappe School Team's experience using the app
Register here, receive the meeting link and add it to your calendar.
See you there!