Hey,
I installed a fresh Ubuntu 22.04 and followed by a clean frappe-bench installation.
Next I created a site and install two custom applications (one of which will soon be available on github

)
The thing is that once the installation and production setup ended, I try to login to the server and get a weird looking site: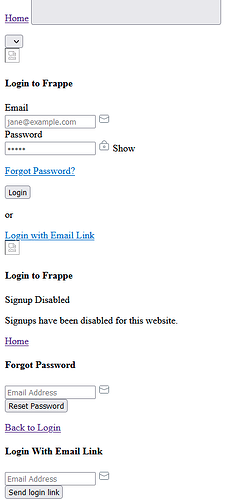 Does anyone have an idea what I did wrong?
One thing different from
this guide
is that I used
nvm install 16
which installed versio
16.20.0
instead of
16.15.0
.
Could this be the problem?