How do you disable user customizations in V14 workspace?
Hi @MPule,
Please go to the user which you want to disable the workspace customizations.
Remove the role rights of Workspace Manager.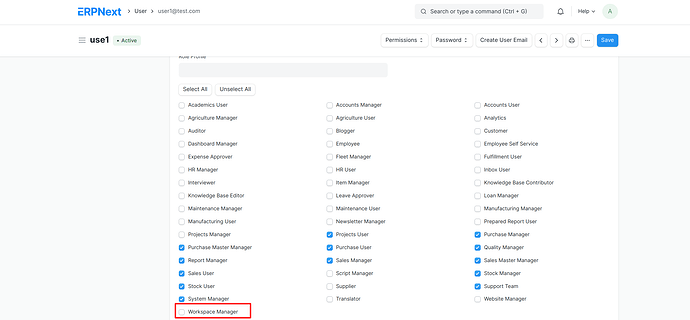 Then reload and check it.
Thank You!
In Frappe v14, I couldn't find the option to disable user customization despite enabling developer options and clearing necessary caches. I know I can get it off using script, but is there a way to get this check mark through some settings ?
Hi @Diwas_Puri,
Please check it.
It is for version-14.
Thank You!
For the particular user with vendor role, the Workspace Manager is already unchecked (except for the 'Vendor'). Still, the create workspace and edit buttons are showing. Am I doing something wrong?