I have created my slides for my talk. Looking forward to the talks of @rmehta, @dominik, @vrms and @chdecultot.

Thank you @rmehta and thank you @Martin_Seibert for yesterdays event in Wiesbaden. You can watch the talks (some in english some in german) from yesterday here: - YouTube
Also I was happy to meet you, @dominik again. I am very much looking forward to further working with you and all.
hi everyone.
I wanted to pick up the momentum from yesterdays event in regards to the idea to form a german chapter as well as an interest group for creation of a ERPN>DATEV connector which seems to be so much needed for German ERPNext implementations.
Therefore I have created a linked topic as a starting point
I have updated the event page with the recordings and the slides: ERPNext-Anwendertreffen in Wiesbaden am 21. November 2018
YouTube Playlist
I am still missing the slides from @vrms. Will add them later once he has time to send them to me … But remember to join the Foundation!

Update: I have the slides of @vrms and they are part of the event page now.
Thank you @Martin_Seibert for organizing a very interesting event and for making it your mission to create German language content. Thanks to the non-German speakers for bearing with us, maybe you learned a bit of German

Thank you very much @Martin_Seibert for organizing this wonderful event. You gave a great example of the german hospitality!
It was a real pleasure to meet all of you, hear about amazing realizations made with Frappe and ERPNext sofar and I'm looking forward to see you all again in a next event!

It was elevating to see how much preparation and love @dominik and @chdecultot have put in their talks. But do not take my word. See yourself: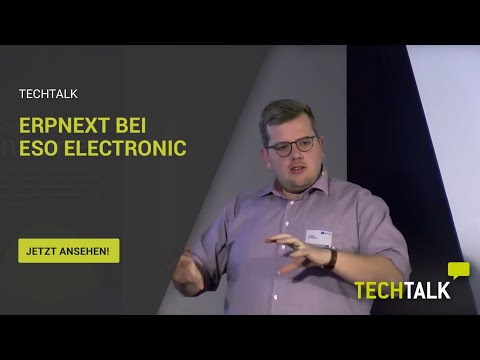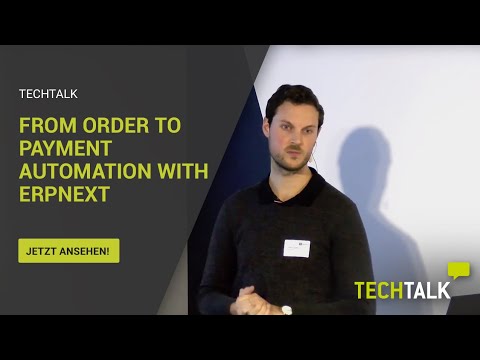 @dominik claimed to have created the slides on the way to our office. I would want him to share his way here. I want to take this productivity path when I prepare my next talks.

Please let me add some pictures of the event here as well:
Participants of the German User Group Event in Wiesbaden
@rmehta
giving his talk
@dominik
giving his talk.
Thanks for the reminder that these pictures were still missing, @rmeyer!
By the way: Please feel free to create a writeup and re-use these photos there.
hello Martin,
thank you very much, I enjoyed the meeting and gathered good information and as a side issue even good contacts to have our future hardware product manufactured.
As already annouced by e-mail, we see as the major challenge fpr ERPNext to become sucessful in Europe the Financial Accounting module. Unfortunately we as a tiny organization, have too little ressources to be of great help. Hopefully that will change some day … If you feel regardless of our short ressources, we can be of any help driving ERPNext FIBU forward, jplease let us know.
with best regards
Otmar Ripp
One good contribution would be, if you looked into the current abilities of ERPNext in detail and created a report of where it falls short of meeting the requirements of German Finanzamt and Tax Advisors. We had a session with our tax advisor this week and everything looked okay. But we only looked at how sales invoices will be booked. That was alright.
Just saying that your impression is, that it is weak, is not the best way to contribute to a change. An analysis with specific requirements would be "gold".
Enjoyed watching the videos…@dominik @rmehta @Martin_Seibert The pitches were excellent. Concerns about the accounting module.I had three years ago a control visit of our( NL )tax office taking one full day . They were very impressed by ErpNext and had no problems with it. Our tax office requires transparency and fraud proof… Further only a voluntary industry (self) regulating quality label exits. All similar to the situation in Germany as this article shows Digitale Buchführung: Wie rechtssicher ist Ihre Software?
I doubt it. I am sure, that ERPNext would pass German standards for bookkeeping. My main challenge at this point is, that I am to weak at bookkeeping myself. I need to up this first to be able to comment on this reasonably.
hello,
maybe things are different that my first impression was. It just made me more than skeptical that nobody seems to use it in Germany. However I carry some bad experiences based on our current open source Accounting system. There is a chance things are different with ERPnext.
I can at least acknowledge and underline, that yes there is contradictionary from untrue rumours legally no certification process existing. SAP or DATEV might come with some own certrification labeling which is just marketing, but not from a binding authority.
The legal situation just asks for some standards " timely early after receipt occurrence, unchangeable (cancellation of bookings rather than deleting only , mostly understood as at the latest after VAT Predeclaration) etc… Even the widely used DATEV Accounts Framework SKR03 / SKR04 are not a MUST and also DATEV Exchange format towards your tax consultant is not a MUST. You could agree on any Excel format as well if his system can read this. In fact DATEV Exchange format is nothing else but a .csv format which is a bit contradictionary to the unchangeable Requirement after VAT Predeclaration, but that's the way it is. So there is no legal barrier.
However in practical life if you want your Tax Consultant and his bookkeeping staff to carry on upon your data for the year end process, you better implement everything the way everybody is doing it. Next you will need to synchronize your own data in ERPNext with the reviewed and corrected data of your tax consultant which go into the final official declaration.
And later on if you want to allow Tax office in a verification session to understand what you did, then it turns out to be a MUST to do things the way everybody is doing them, that is in Germany according to DATEV de facto Standards.
Before I comment on ERPNext's capabilities in Accounting I need to start playing with it. A major view must be put on Tax rules within the European Union between companies having a VAT -ID or not, dealing with physical wares or just IT Services, Reverse charge rules for import and export etc.
However I just know what I learned during the last 2 years since I do my bookkeeping for my company myselve. I am not a native bookkeeper, there might be so much more on top what I know.
best regards Otmar
My comment during the event was misleading. There is no legally required certification process. But "Wirtschaftsprüfer" and "Tax Advisors" like it, when you use software, that they know. Thanks for the clarification.
Hi, as I buy 30% in Germany I have solved the reverse charges right when I started to use erpNext (2012). …I discussed the issue of accountants who hate a client to use non-standard and argued to involved accounts as well in these days with @rmehta…We concluded that in Western countries the situation is a bit like this " you select an accountant and he will tell you which bookingkeeping system to use, you select a popular accounting software and find a local account familiar with it".
At the end of the year I export the accounts to Excell and my accountant import this in his favourite accounting software to prepare the documents for the tax office…Far from optimal…
Hi, it depends on your Tax Consultant - and your partitioning with him.
Here in Germany they use at their end mostly DATEV or ADDISSON in Germany sometimes others. If you want to do the Bookkeeping yourselve, than the STANDARD Interface is DATEV. This is no big deal, it is just an .csv list of all your bookings.
Find enclosed an extract of my first 50 lines of 2017. You see it is nothing mystical, pure .csv Excel text in the form:
" xxx€ AccountFrom AccountTo Bookingdate " man and machine readable. This is out of our current ERP kivitendo. The ERPNext challenge is not so much the general interworking. This DATEV Export can be done.
The challenge comes with the details of the possible booking caes and year End closing of periods, Reopening balance etc… Hard to oversee currently for me how complete good ERPNext is.
Best regards
Otmar
EXTF 510 21 Buchungsstapel 7 20180911103359000 ki kivitendo-datev 10296 20170101 4 20170101 20171231 1 EUR
Umsatz Soll-/Haben-Kennzeichen WKZ Umsatz Kurs WKZ Basisumsatz Konto Gegenkonto BU-Schlüssel Rechnungsdatum Belegfeld 1 Belegfeld 2 Rabatt Buchungstext Beleglink Kostenstelle Kostenstelle KOST-Menge EU-Mitgliedstaat u. USt-IdNr.
1215 S EUR 1800 10137 405 84
3000 S EUR 1800 10046 601 174
2315,7 S EUR 1800 10046 1004 174
3000 S EUR 1800 10046 1605 174
758,03 S EUR 1800 10168 1702 183
26,2 S EUR 1800 12064 802 213
58,31 S EUR 1800 10123 2301 225
26,2 S EUR 1800 12064 802 226
58,3 S EUR 1800 12064 2802 226
1319 S EUR 1800 12091 1301 231
297,5 S EUR 10215 4402 101 232
297,5 S EUR 1800 10215 301 232
300 S EUR 10171 4403 101 233
300 S EUR 1800 10171 201 233
178,5 S EUR 10245 4402 101 234
65,45 S EUR 10168 4402 101 235
65,45 S EUR 1800 10168 301 235
232,05 S EUR 10259 4402 101 236
232,05 S EUR 1800 10259 301 236
58,31 S EUR 10167 4402 101 237
58,31 S EUR 1800 10167 901 237
70 S EUR 10159 4125 101 238
70 S EUR 1800 10159 301 238
46,41 S EUR 10262 4402 101 239
58,31 S EUR 10123 4402 101 240
58,31 S EUR 1800 10123 2301 240
142,8 S EUR 12064 4402 101 241
58,3 S EUR 1800 12064 3001 241
58,3 S EUR 1800 12064 2803 241
26,2 S EUR 1800 12064 1206 241
139,23 S EUR 12073 4402 101 242
139,23 S EUR 1800 12073 301 242
138,04 S EUR 12086 4402 101 243
138,04 S EUR 1800 12086 201 243
2434,55 S EUR 3820 1800 201 Umsatzsteuer
216,68 S EUR 6310 1800 9 201 842
69,73 S EUR 6835 1800 9 501 R0005640­367
36,18 S EUR 1800 5100 9 601 11
39,5 S EUR 6805 1800 9 1601 Telekom / Co
13,43 S EUR 6805 1800 9 1901 Telekom / Co
297,5 S EUR 10215 4402 102 244
297,5 S EUR 1800 10215 202 244
300 S EUR 10171 4403 102 245
300 S EUR 1800 10171 102 245
178,5 S EUR 10245 4402 102 246
178,5 S EUR 1800 10245 102 246
65,45 S EUR 10168 4402 102 247
65,45 S EUR 1800 10168 202 247
Also wrote up a blog post on my German visit!