This is an experiment. I am sharing out current status of our "content marketing strategy implementation" in ERPNext publicly with the community. Firstly I will have to document our status either way to onboard our own employees. And secondly I hope, that I can spark some interest in this from the community.
All of you should struggle to some extent with signing up new customers, that are more attractive than your current customers. Marketing is the way to go to attract new and better customers and improve your bottom line. If you think "But I am busy and swamped with work. I don't need marketing." Think again:
Wouldn't it be better not to be "busy" all the time?
How about earning more money while being calm?
Good customers help you achieve this. Marketing makes sure, that you attract people that really want what you can do best. A better fit of your talents with your customer's needs systematically improves your chances of earning more.
Your Content Marketing Strategy
I assume, that you have no content marketing strategy. You want one, because it will work for you in a continouse, sustainable and almost automatic way. You invest one time. You harvest for years. Most companies don't realize the potential of content marketing because the instant effect is close to zero. Nothing happens if you now start your WordPress.com weblog. Or start posting on twitter and facebook. You'll have zero followers on Instagram and LInkedIn if you start your page today. It looks like an uphill battle to compete with the waves of publications today.
And yet, a content marketing strategy is one of the most promising marketing activities available.
So let's assume, you're convinced. You need a content marketing strategy.
ERPNext for the rescue: Organize my marketing assets from planning, creating, approving, publishing and promotion to regular cadence
I will show you, how to create cornerstone content for your SEO strategy as an asset in ERPNext.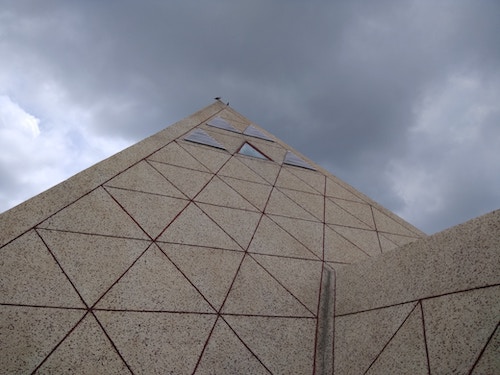 Photo by Satwinder Singh on Unsplash
I will show you how to link new elements to this cornerstone page and how it will go through the assigned workflow. I will show you the forms / DocType that I have created and how I think it should be used.
I will show you the reports that I have right now and the Auto Email Reports that I have configured so far.
This is the video: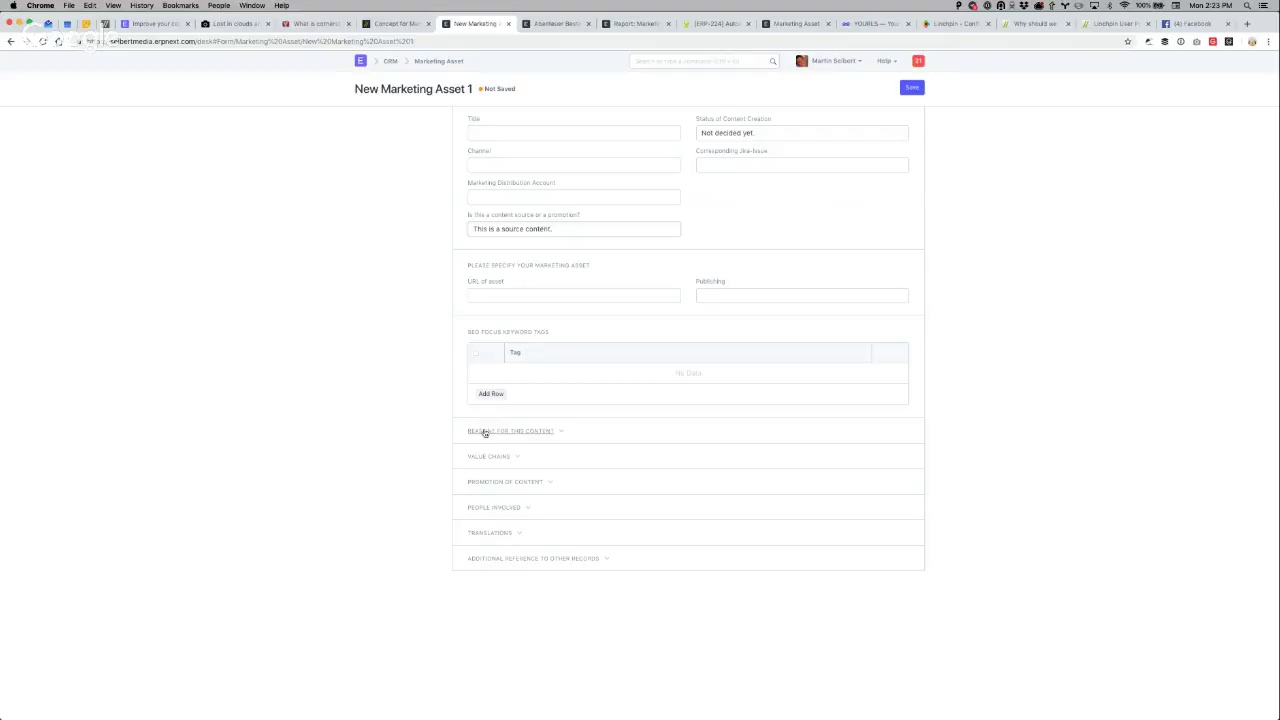 Please join the discussion. Are you interested in using this on your own ERPNext instance? Do you want me to work with Frappe on getting this into ERPNext as a standard configuration for new instances? Do you have questions to the way we have implemented this? Or tips?
All of this is free as in beer. I will share the configuration. And I'll work on making it easy to be adopted by others. Just contact me by answering this thread.
#notetoself Link to this thread: Improve your content marketing with ERPNext (Intro, Guide and Discussion) - User Forum - Frappe Forum