HI
In settings-> email account, there is an option called notify if unreplied.
We want use to notify users a new issue is coming in support module via email.
email function is working but notify if unreplied not. Which means I cannot find out the notify email in email queue whatever the status is.
Please advise how I can troubleshooting this issue.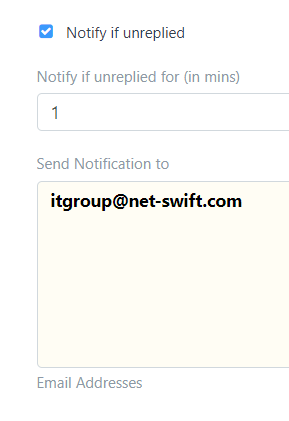 I'm using v12.2.0 erpnext app, and support module auto reply to customer function is working also.
Thanks