Hi! First post with this account.
I created a brand new Microsoft 365 email with it's own domain specifically for use with ERPNext. I am using version 14 off of Frappe and my machine is running Win11.
I ran across this post which refers to this Microsoft guide on connecting emails to applications.
I thought I had the correct domain settings below. When I try to use them to set up the email, I get an error which says my credentials are incorrect.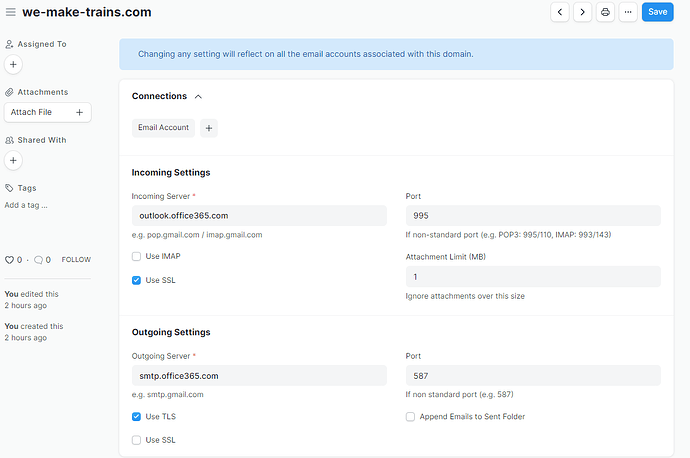 I made a generic gmail account since those domains are prefilled, same error. I only get the error if I enable incoming or outgoing settings, which is somewhat important. Any ideas what I'm doing wrong?
I'm solo on this and still learning, sorry it's amateur hour.