Hi -
I've just moved from dev to production following the steps below.
I've used these steps before successfully, however this time I'm getting an issue of pages not loading. As you can see "Refreshing…" is all the page says. Workspaces also hang and do not load the shortcuts.
Refreshing the page manually can sometimes kick start the load and get it done, however not always.
Any suggestions as to what's going on here would be very much appreciated.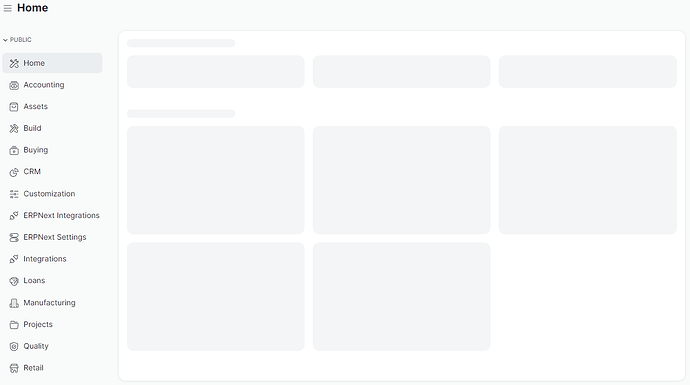 ## PRODUCTION SETUP

bench --site rv.erpnext.local enable-scheduler
bench --site rv.erpnext.local add-to-hosts
bench --site rv.erpnext.local set-maintenance-mode off
bench --site rv.erpnext.local scheduler resume

sudo snap install --classic certbot
sudo bench setup production ubuntu
bench setup supervisor
sudo ln -s /home/bench/frappe/config/supervisor.conf /etc/supervisor/conf.d/frappe.conf
sudo bench setup sudoers $(whoami)

## STOP BENCH (ctrl+c)

sudo service supervisor stop
sudo service nginx stop
sudo service supervisor start
sudo service nginx start

cd /home/bench/frappe
sudo bench setup production ubuntu

bench --site rv.erpnext.local clear-website-cache