Hi,
I am pretty sure that the issue I'm about to discuss here, has already been discussed somewhere. I'm just unable to find it.
Now that I have somewhat mastered the installation of ERPNext, it's time to move forward.
I have created a test company and populated information as required. I also can create items and the process is straightforward.
However, I am in need of creating an item with different packaging. There will be a base unit of measurement and base price per unit. All next packages will set their price based on the base price. I believe that I need to use "Item Variants" and "Pricing Rules". But unfortunately, I can't seem to find a starting point. Please check the image for an example of what I intend to achieve.
Any help will be greatly appreciated.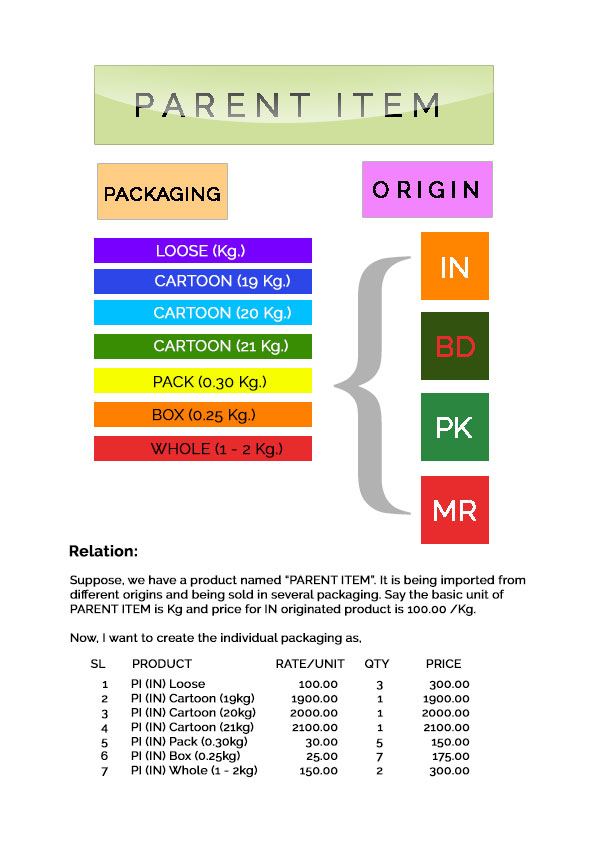 Thanks and regards,
David