I need a simple simple stock balance report with just 2 columns.
Product name
Product balance (Qty available)
None document have a stock balance property for knowing actual Qty
Hi @Franco_Fadini,
See here what I have done: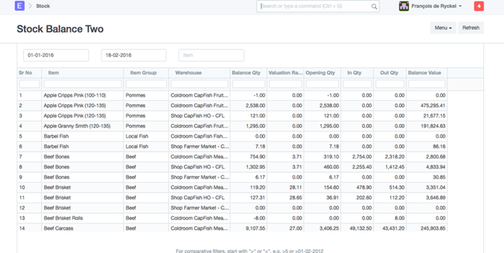 Is that the kind of thing you are looking for.
I agree, see this post, many reports have too many columns and are then becoming impractical. The ability to choose which columns we want would be a great addition…
But one step at a time

Hello @Francois_Ifitwala
Can you help me to tell how to deploy after I change the .py file.
I have make change .py file but my report didn't make any changes.
Please help me.
The attached link no longer works.