In our quest to make ERPNext navigation simpler, we are releasing a bunch of UI updates:
@rmehta,



, again! Your are the bests! When I grow, I want be like your!
Wow ! May the good things and surprises keep flowing.
This looks awesome, many many thanks!
that's a great thing. I assume the Desktop design is individual per user, right?
What I found to be a great (and maybe fairly simple to add) extension of this concept would be to have a dropdown menu in the top taskbar (right of the 'E' seems to be pretty much space for such) that shows all these (customized) desktop items.
Below an example from within "Selling"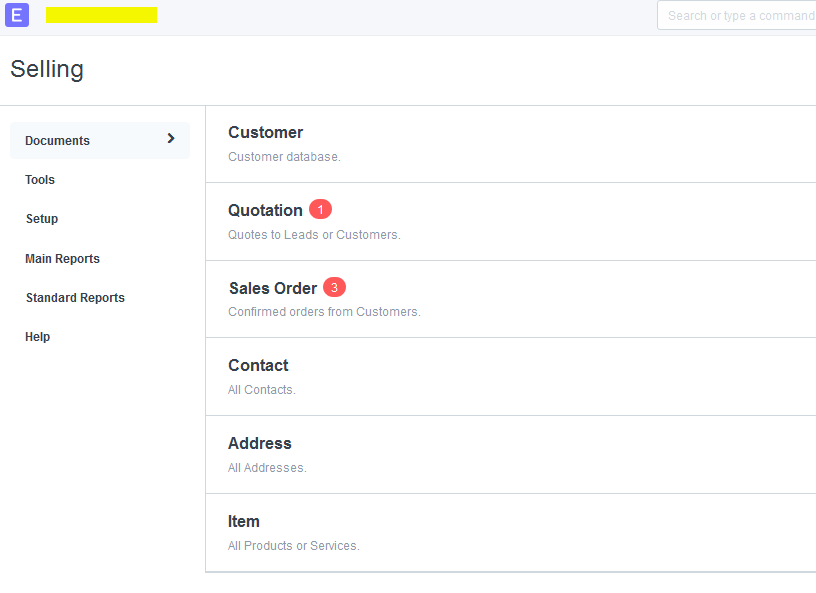 Like that you'd enable the user to access his/her 'favorites' or 'ERPNext bookmarks' from each point within the ERPNext without having to go through the Desktop necessarily
Great Work!!.. this is the best ERP GNU ever!.. When is the date to release this awesome updates ?
@rmehta That's amazing!

This was what I pushed for (https://github.com/frappe/erpnext/issues/4809)
I am so grateful for the team's fast response and this what exactly what I had meant it to be.
I hope I helped and I will keep on giving suggestions to make this a better ERP!

@vrms I believed it is individual as per what I proposed, so that your customised unique desktop is not pushed across all users. Haha. Meaning a Sales staff may place sales related shortcuts on their own desktop while your HR staff will be placing Leave or Payroll shortcuts.
Great work! I like the changes
@rmehta, will we have customizable menus that doesnt require us to modify config/module.json?
This breaks whenever we update and there are changes to those config files.
You should not do that. You can always add stuff from your own app.
Again Great Work by ERPNext Team

You can declare a new accounts.py in the /config of your app and it will be included.
I wikk wait for the real experience to comments, but believe it's gonna b great
I couldn't really find an easy way to remove an icon (no matter whether pre-existing nor newly added) from the Desktop. Do I just not see the obvious?
@vrms Yes. Same here.
Couldn't I just click on the link and under Menu > Remove From Desktop?
I seems like it is not smart enough to know it is already on the desktop. I still get a 'Add to Desktop' option in Menu.
Top Nav-bar > My Settings > Show Desktop Icons
Let me add a button on the nav-bar itself
true for the default icons. But It doesn't look like you can remove an item added through the new "Configurable Desktop" feature.
For example I add an icon for 'Opportunity' to my Desktop but now it seems I can't get rid of anymore. Logical behavior to me wold be whether once I go inside the Opportunity and then open the 'menu' dropdown it would let you choose 'remove from Desktop'. Instead it still says "Add to Desktop" (which neither removes the icon if clicked but just tells you the icon exists on the Desktop already)